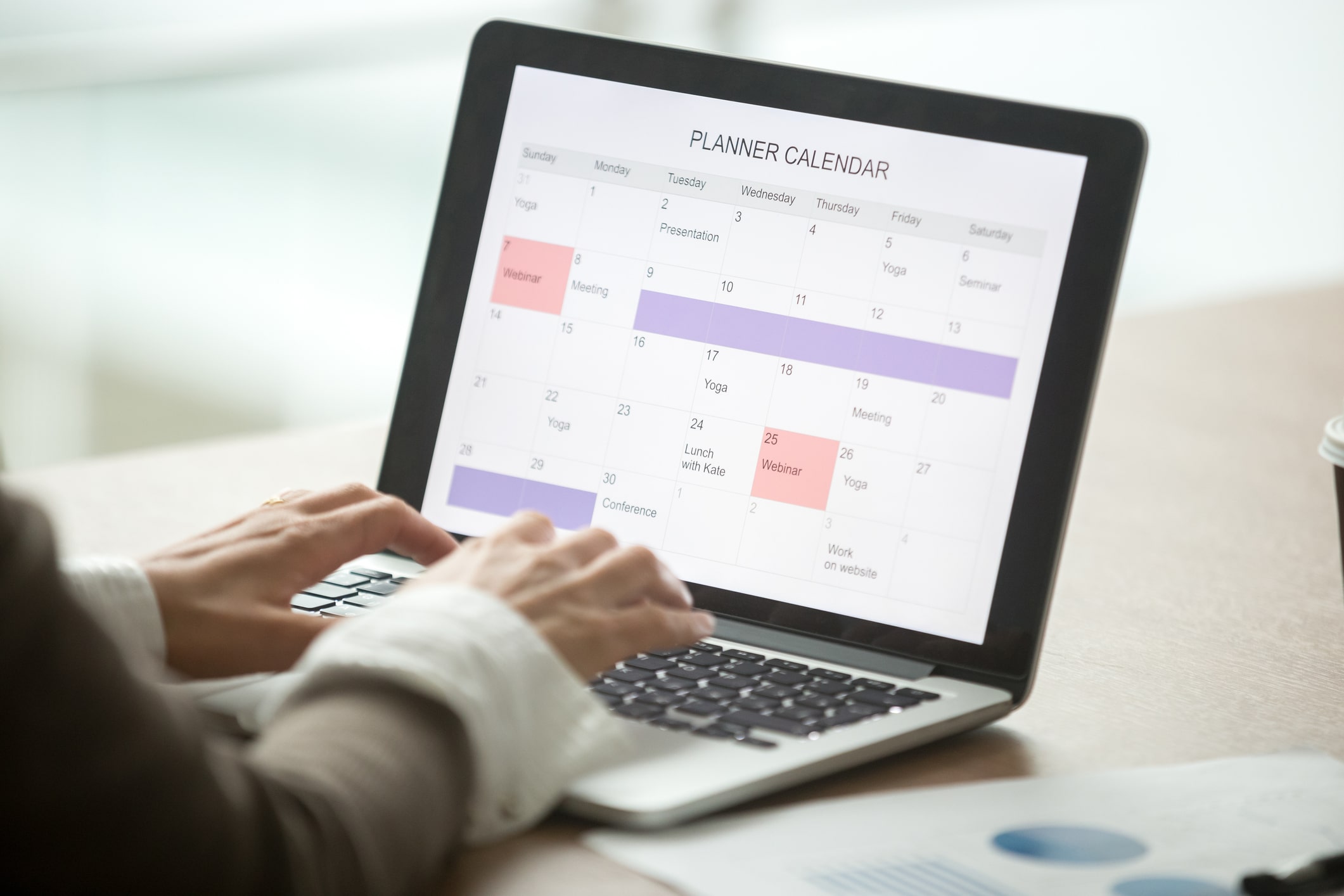 13 Feb 2023

Open your Outlook Calendar by default and not your Inbox

Why you should open your Outlook Calendar by default and not your Inbox
What does a typical start to your day look like? Perhaps, like many people, you open your inbox to check any emails that have arrived overnight. You start to deal with these emails, and one leads to another, which leads to another. Before you know it, half the morning is gone and you realise you are running late for your first meeting. This is one big reason why you should open your Outlook Calendar by default and not your Inbox. But it's about more than getting to the first meeting on time. It's also about mentally preparing yourself for the day ahead and setting yourself up to be productive all day.
One important point before we get started: I'm assuming here that you already have your plan for the day in order – you organised your to-do list and calendar the night before, as I've written about in a previous post: Plan ahead and be your own boss. So when you look at your calendar first thing in the morning, you're reviewing your plan, not making it…(ideally).
Mentally prepare for the day ahead
Opening your Outlook calendar first thing in the morning, with your plan for the day laid out in front of you, helps you mentally prepare for the day ahead. I'm not suggesting that you spend 30 minutes looking at your calendar, but I do suggest a quick glance to make sure you know how your day is structured.
Perhaps you need to restructure your day based on how you finished the day yesterday, or around some early events. Checking your calendar first it easy to get your head around these things.
Once you have checked your calendar and got your head around the day, then yes, open your inbox and deal with any urgent emails that have come in overnight. That is a good thing to do and it may even necessitate some tweaking to your daily plan. However, you'll now be doing this with more consciousness of what the day is about. You're less likely to get totally engrossed in your inbox and completely lose track of time.
Over the years, I've lost track of the number of people who have arrived late to a training program I'm delivering. Later, when I give them this simple tip, they say, 'If only I had known that this little tip this morning I would not have been late for the training.
Make your Outlook calendar open as default
If you're using Microsoft Outlook as your email client, then thankfully there is a way to change your default settings so that when you open the Microsoft Outlook application, your calendar is the first thing you see, not your email inbox. Below, I want to show you how that is easily done.
Step 1
In Outlook, go to File > Options as shown below:
Step 2
Select Advanced, then find 'Outlook start and exit'. Notice in the screenshot below how the 'Start Outlook in this folder' selection is Inbox.
You now need to choose Browse as shown below:
Step 3
Choose your Calendar folder to be the default option as shown below. (Your Calendar is just another Folder in Outlook…)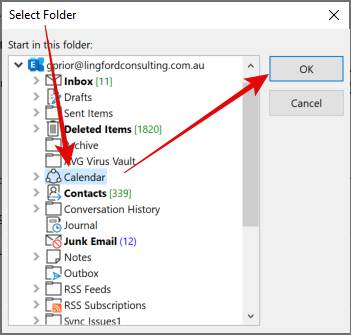 Step 4
Make sure that your default start up folder is now showing as Calendar, as shown below, then choose OK.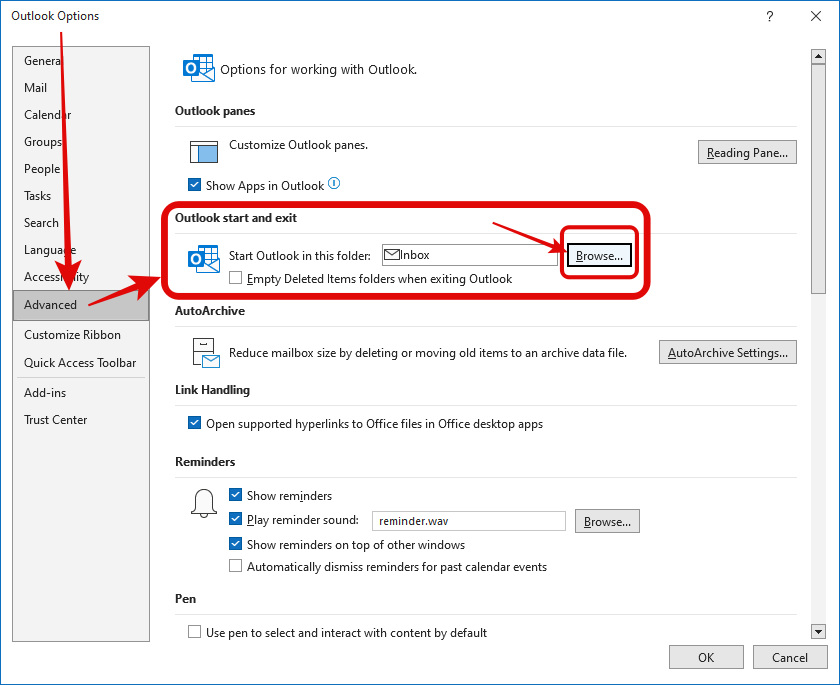 And that's it. You can test this by closing and then reopening Microsoft Outlook of course.
Final thoughts
Now, I do advocate that you plan your next day the night before as I mentioned earlier. However, I recognise that, even for myself, sometimes this is not an easy habit to develop. Not doing so – so not having a plan for the day when you get to the desk – makes it more tempting to 'quickly' review your email before you do anything else. You do need to do that – but just not the very first thing! As I said earlier, most of the time, it should only need to be a fairly quick glance.
One final thought, if you don't necessarily shut down your PC/Laptop at the end of a day's work, you might like to at least close Outlook so that you have to open it again the next morning to make the most of this little change you have made..
Having your calendar open by default first up in the in the morning is a great way to help you break the habit of checking your email first. Believe me, this new habit is one you won't regret!
I trust you find this little Outlook tip useful!
Geoff Prior – Lingford Consulting, February 2023
Workload & Email Management Trainer & Coach and MBTI Facilitator