Boost your efficiency with Outlook productivity training in Melbourne
Almost everyone knows how to use Microsoft Outlook®  to send and receive emails. However, you can improve your productivity and manage your time more effectively by using many of the little-known features in Outlook. The focus for our Outlook productivity training in Melbourne is on optimising your whole team's use of the email, calendar and task (to-do) functions in MS Outlook.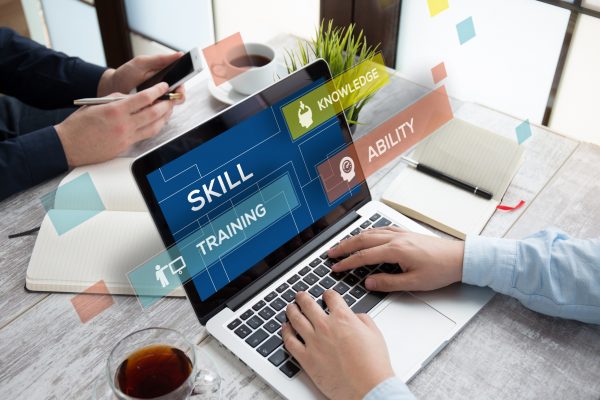 See our Productivity with Outlook training in Albury Wodonga
See our Productivity with Outlook training in Perth
In this workshop we demonstrate how Outlook can be used to manage your workload – not just your email – in a busy and fast-paced digital environment. We cover managing your emails more effectively, then go beyond that to demonstrate the benefits of using the Tasks function as your primary to-do list. When undertaken as a team, the whole group will be able to work together more effectively.
We also go 'behind the scenes' to show you how to set up Outlook in a way that will allow you to keep your email inbox under control, giving you greater confidence and less stress. Our unique approach to using email flags alongside Outlook Tasks will have you managing your to-do list electronically in no time. You will soon be able to use many of Outlook's fantastic productivity and time management tools to better manage your task deadlines without reliance on your busy memory!
Using Outlook for time management
Microsoft Outlook is an excellent time management tool if you know how to use it. You will be amazed at how many features Outlook offers that can help improve the time management of you and your team.
In this training program, participants will learn how to use Microsoft Outlook as a totally integrated time management system including how to:
Deal with Email overload
When to be in your Inbox and when you shouldn't be there?
Set up our unique "Outlook Dashboard" to see everything you need to do!
Track email conversations easily
Work smarter with Email Folders
Use Outlook's Search feature to find emails faster!
Manage their Inbox more efficiently using the 4Ds
Better manage their workload using Outlook Tasks
Use their Outlook Calendar as a powerful planning tool
Our Outlook productivity training in Melbourne includes:
a comprehensive training manual
one month of personalised follow-up via email
access to the trainer for 3 months for support queries
measurement of participants' skill levels before and after the training using our online Productivity Skills Questionnaire.
Flexible Delivery Options
We can tailor our Outlook productivity training in Melbourne to suit your organisation or team's individual needs. We have a number of flexible delivery options. It can be delivered to a group or can be tailored for delivery as a coaching program for 1-1 Delivery.
Face-to-face training in Melbourne, Sydney, Perth or anywhere in Australia or New Zealand.
Online training via Zoom or Teams or…
1-1 coaching either in person or online
See our (Online) Productivity Training Events
Client Feedback
Hi Geoff. Firstly thank you for the training! It has changed my outlook life! Since the training I have been using outlook how you suggested (changing the visuals, using to do lists, using the 4D's approach). I have noticed I am definitely more organised and able to remember to follow up things more easily. My inbox is no longer overwhelming and checking it is not a daunting task. I have also noticed I am spending less time in my inbox and more time doing work which has improved my productivity. Karmen – Planning Enforcement, Local Government Melbourne.