Our Microsoft Outlook Training for Executive Assistants, is a unique program aimed specifically at helping Executive Assistants and Business Support Officers (BSO's) use the full range of tools available in Microsoft Outlook to communicate more efectively with their boss or manager to save valuable time.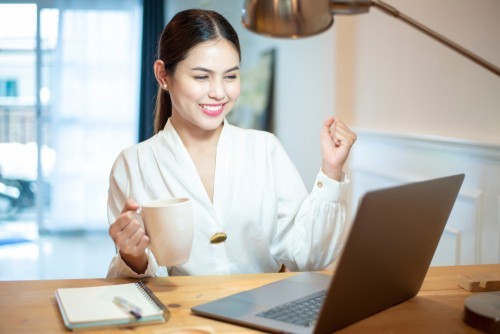 We understand that Executive Assistants and Business Support Officers are under pressure to get things done quickly and responsively. Fortunately, there are some fantastic features available in Outlook that can make an Executive Assistants job much easier. You will learn to automate many repetitive actions within Outlook.
In this program, we cover some of the features available in our Productivity With Outlook program, (See here) as well as some features of our Outlook Advanced Training (See here). However, the focus is more on how executive assistants need to manage their boss's or bosses Inbox.
We understand that the Executive Assistant faces the dual challenge of managing their own Inbox, Calendar and Tasks but also providing valuable assistance to their boss/bosses/Executive in managing their Inbox, Calendar and Tasks. We help you answer the following tough questions:
Is there an easy way to manage my boss's calendar?
How do I easily communicate to my boss about emails I've taken action on? What options do I have?
How can I quickly and easily advise action he/she needs to take on an email?
How do we deal with shared Tasks?
Can I enter tasks for my boss? Where/How?
Can I set up rules for my Inbox/my boss's Inbox?
Course Outline (Half-Day)
Dealing with Email notifications and alerts
Learn clever ways to customise your Inbox views
Discover smart options to manage your boss's email
(Folders, Categories, Flags & Customised Columns)
Tips to more effectively manage a "Shared Inbox"
Smart tips to manage your boss's calendar more easily
Using "Shared Tasks" to manage actions
Learn clever ways to use "Outlook Search"
Organise your "Email Folders" and perhaps even your boss's
Using "Email Rules" to automate actions
Process emails faster using automated "Quick Steps"
Create and use Email & Calendar Templates
Tips to speed up the writing of repetitive emails 
On top of this, we will show you many other time saving tools to make managing your Emails, Calendar and Tasks quicker and simpler.
Get ALL your Executive Assistants/Business Support Officers involved
What some organisations have been able to do in the past, is get all the Executive Assistants/BSO's within their organisation to undertake this training at the same time. This results in all them developing a consistent approach and supporting each other post the training.
We think this is the most effective approach and it works!
Outlook Training for Executive Assistants & BSO's Features
Comprehensive Productivity with Outlook Training Manual supplied
1 month of personalised follow-up via email included
Participant skill level measured Pre and Post the training using our on-line Productivity with Outlook Skills Questionnaire
We run our Outlook training for Executive Assistants in-house. This way, everyone in the team learns to use Outlook the same way. This can have a dramatic impact on organisational and team productivity. In addition to this, attendees will leave the workshop highly motivated to customise and continue to use Microsoft Outlook to suit their individual and organisational needs.
Flexible Delivery Options
We can tailor our Outlook training for Executive Assistants & BSO's to suit your organisation or team's individual needs. We have a number of flexible delivery options. It can be delivered to a group or can be tailored for delivery as a coaching program for a single person.
Face-to-face
Online & interactive
1-1 coaching either in person or online