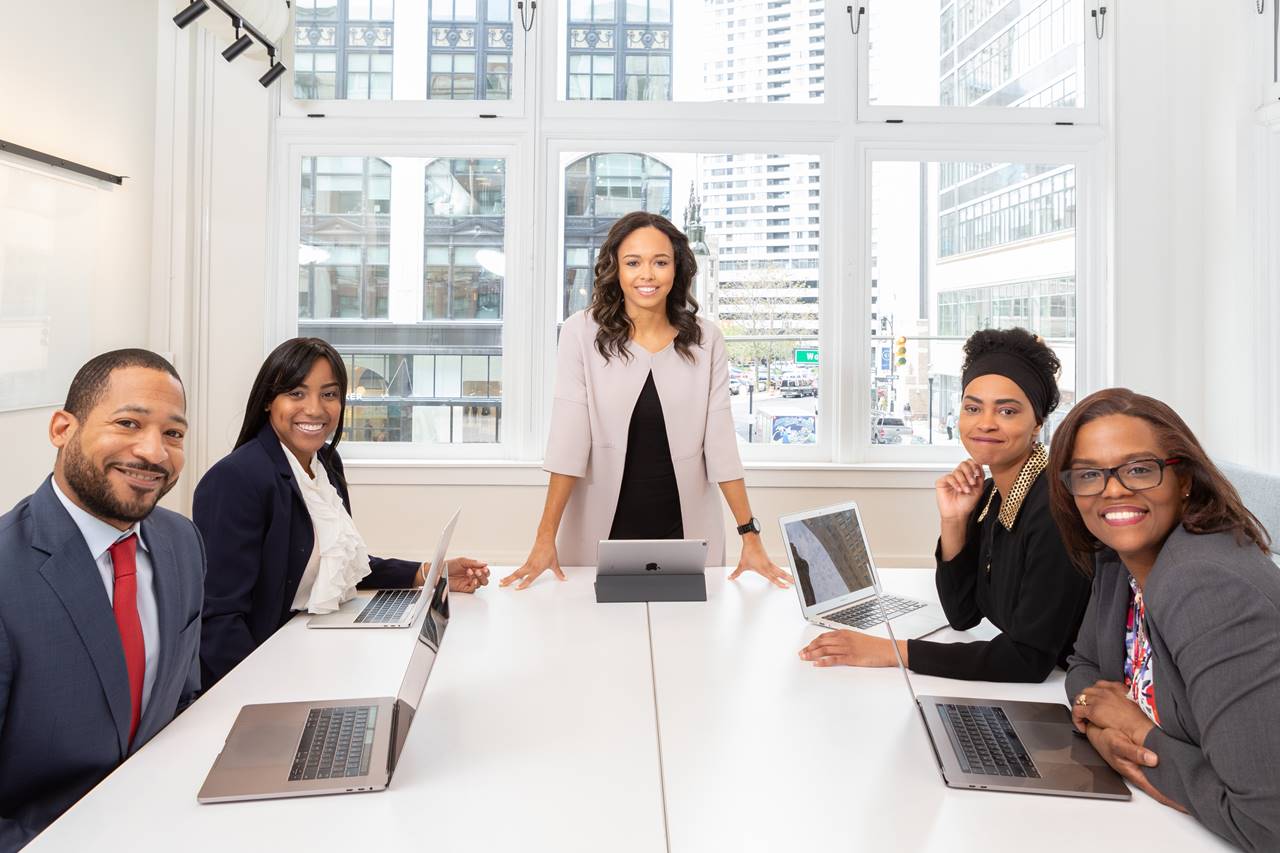 11 Dec 2019

Are you accepting Outlook meeting requests correctly?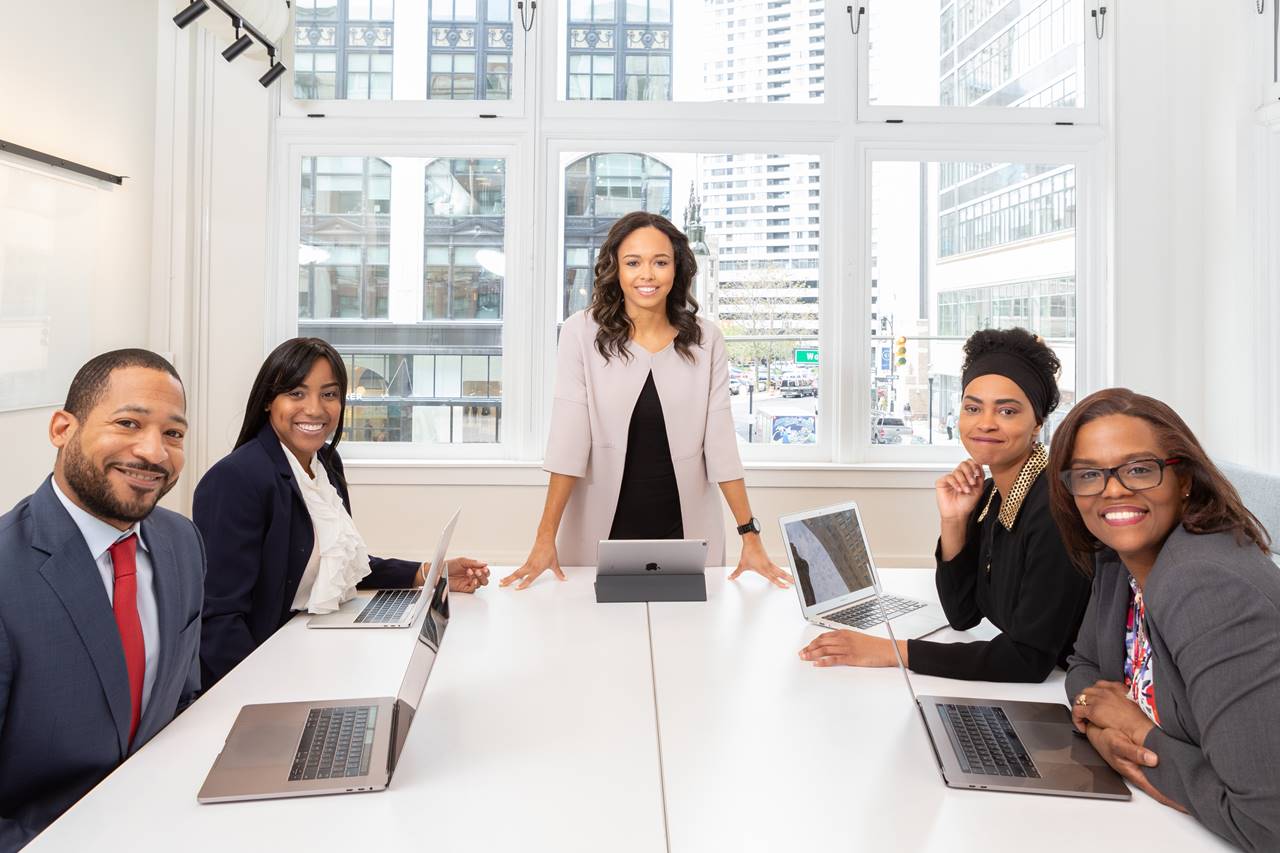 A few months ago, when responding to a client query, I stumbled upon a little quirk in the way Outlook meeting requests work that I hadn't known about.
Most people know that when you organise a meeting using a Microsoft Outlook meeting request, you can track the responses using the 'Tracking' feature inside the detail view of the meeting planner as shown below. In this example, I've invited Damien to my meeting and I can see he has accepted my invitation. No problems there.

But, have you ever invited people people to a meeting and see this before?

I have invited Mary to a meeting and she is a required attendee. According to the 'Response' column, she has not yet responded to this invitation.
The only problem is, I know she did accept my meeting request … It's just that her acceptance isn't showing up at my end.
So what has happened? Why is it showing 'None' in the Response column even though she clicked 'Accept'?
The answer lies in the way she has accepted the invite, and it's important to know about this so that you don't find yourself in a similar situation. Let me explain what's going on.
How Outlook meeting request and responses really work
When you receive an Outlook meeting request, you are given a few options. You can see them in the image below: 'Accept', "Decline", 'Tentative', etc. Notice that each of the main responses has a small drop-down arrow that reveals more detail for that option.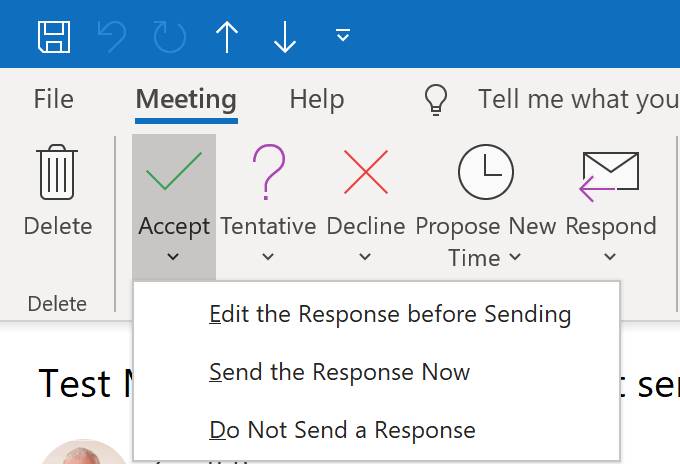 Let's assume you are going to Accept a meeting. When you click on 'Accept', three options are offered in the drop down menu. Note though, that it works the same way if you choose to Decline or use Tentative. You get the same three options.
They are:
• 'Edit the Response before Sending': this allows you to make a comment to the meeting organiser.
• 'Send the Response Now': this sends a response back the meeting organiser that you have accepted their invitation.
• 'Do Not Send a Response': this option results in no response being sent to the meeting organiser.
If you choose that last option, the Response field in the organiser's 'Tracking' tab does not get updated, even though you've accepted the invite. That's right … it shows 'None' in the response column as in the earlier screenshot.
The problem is that many people, myself included until I knew better, tend to choose 'Do Not Send a Response' because they don't want to bother the organiser with another email. We think we're doing the right thing, whereas in fact we create frustration and ultimately more work for the organiser because they don't know whether or not we're going to come to their meeting. It makes the 'Tracking' tab in their meeting planner basically useless.
Always send a response
Returning to my example above, if  Mary chooses 'Send a Response Now' when accepting my meeting request, I will see her acceptance in the 'Tracking' tab, as in the next screenshot.

The lesson here is pretty simple. When you get an Outlook meeting request from someone, and you intend to go, or even decline, always choose 'Send a Response Now' (or 'Edit the Response before Sending' if you need to make a comment) when responding to the meeting organiser. Everyone will be happy, I promise.
Geoff Prior – Lingford Consulting, December 2019
Workload & Email Management Training/Coaching. MBTI Consultant
Discover some smarter ways to use your Outlook Calendar
See our (Online) Productivity Training Events
View our Outlook Training Programs