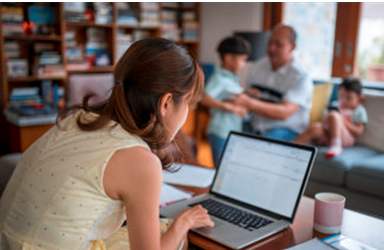 01 Dec 2020

Productivity in a COVID-normal environment

As we begin to emerge from eight months of restrictions in Victoria, organisations have changed and work now looks like a balanced arrangement between home and workplace, with in-office workspaces prioritised for those who need it most.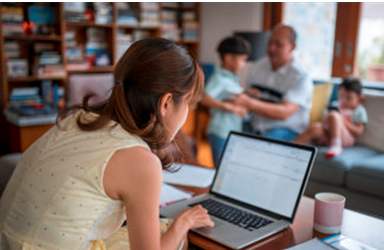 COVID threw the cat amongst the pigeons and forced an immediate and significant shift in employee and employer mindsets, behaviours, capabilities, tools and cultural attitudes. Now, many employees have embraced the new workplace arrangements and are seeking out employers that offer flexible work arrangements as an employee value proposition.
Some government departments are hiring new staff without any workplace whatsoever and little certainty around whether a workplace will be made available in future. It all remains to be seen.
How can organisations guarantee the productivity of their teams and still continue to grow?
Organisational success is directly linked to business maturity
An organisation's success is directly related to its business maturity and mature organisations all have the following elements in place:
Failing to track and act upon poor performing KPIs
Evaluate team performance
Business unit goals and KPIs should be directly linked to an organisations strategic plan, incorporated into 'business as usual' and reviewed regularly with each team. Common mistakes include:
Incorrectly identifying the 'metrics that matter'
Failing to ensure that business unit KPIs are directly linked to organisational strategic success metrics
Get the right tools and support people to use them
Although these technologies are readily available in many organisations, not all businesses have embraced them fully, or enabled their people with the skills and knowledge they need to be productive and maintain efficient workflows.
Many organisations overlook the provision of simple guidance and training to leverage the full capability of their existing technologies and productivity enablers.
Online collaboration tools in the Microsoft 365 suite such as, Teams and even OneNote can enable leaders and team members to maintain the quality and timeliness of their output with clear boundaries of accountability. The resultant is greater team oversight, increased clarity of the team's progress and the elimination of duplication of effort.
Drive productivity and growth
Teams and individuals need clear boundaries of accountability to enable a leader to hold them responsible for the quality and timeliness of their output. However creating an environment where people want and choose to accountable takes time and commitment.
When teams and individuals are well resourced, provided with meaningful KPIs and held accountable, studies have shown there is a direct correlation to increased employee morale and commitment to work.
Is your organisation set-up to thrive in a COVID normal environment? 
An article I co authored with Ford Davis and Geoff Allan from Calm Consulting

Ford Davis, Geoff Allan and Geoff Prior – November 2020
Contact Calm Consulting for a discussion about your organisation's productivity and strategic direction. (Calm – Supporting business improvement in suburban & regional Australia)
Contact Lingford Consulting for your organisation's productivity training needs.