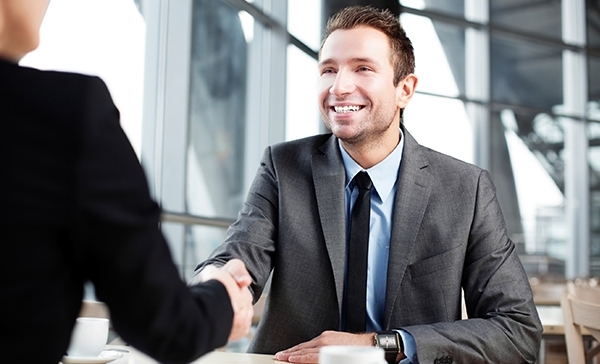 06 Dec 2012

Use Follow Up Flags – Improve Your Productivity
Using Follow Up Flags in MS Outlook effectively
Is your Inbox full of emails that require some form of action by you? Do you find yourself constantly scanning your Inbox to check up on emails you have not yet responded properly to?  For many busy people, this is just par for the course. Unfortunately, if you are getting lots of emails, it is far too easy for important emails to get pushed to the bottom of your email list and get forgotten.
Using Follow Up Flags in Outlook is a simple and effective way to be reminded about emails that requires some action from you. By applying a Follow Up Flag to an email you receive, you can set the date and even the time you wish to be reminded. This is a powerful way to stay organised and never forget an action you wish to take.  Even if you email is completely off your screen or over the page, you will be reminded via your Outlook Reminder's Window.
In versions of Outlook after 2003 (2007 and 2010), you can even move the email out of your Inbox and into one of your Email Folders and you will still get reminded. That is the Flag is still active.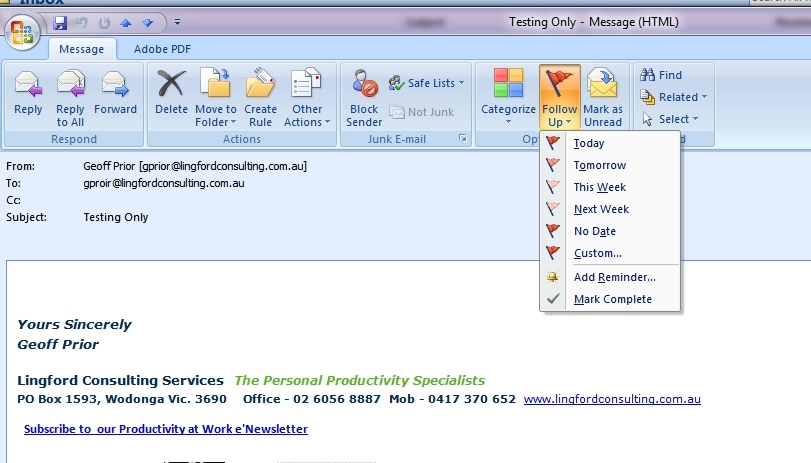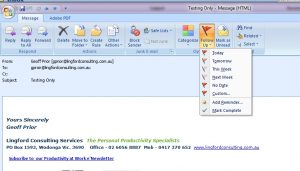 You can select to add a Follow Up Flag by using one of the "Quick Flag" options. (Today, Tomorrow, This Week etc) or you can open up the "Add Reminder" or "Custom" window to open up further options. It is in this Window, you can select the exact time you require a reminder.
So in the image opposite, I've opened an email and then clicked on the Red Flag to bring the "Drop Down" menu into play.
Once I have selected a "Reminder" option, I can safely move the email into one of my Email Folders as mentioned earlier in my introduction paragraph. The Flag is still Active.
Flagging Emails You Send
So far we have been dealing with emails your receive into your Inbox. Many people do not realise you can also use Follow Up Flags on emails you send out to others.
When YOU send an important email to someone requesting some form of action, it can often be a real challenge remembering to follow up if you don't get a reply within a certain time frame. Often you just assume you will get a response and simply forget all about it.

You remember, sometimes weeks later, that you are still waiting to hear back from them and are then forced to send a reminder or ring them to follow up . What a drain on your productivity!
So here is how you create a Follow Up Flag on an email you are about to send, or indeed, may have already sent.
With your email open, (and ready to send), go to the "Red Flag" and look at your options. (In Outlook 2003 – you will find the "Red Flag" in the Toolbar at the top of your email. In Outlook 2007 and 2010, you will find the "Red Flag" in the Ribbon at the top of your email.)
Now you can see the same range of options you had when using Flags on emails you receive.
Flag for Recipient
You can even select to "Flag" the email as a reminder for the "Recipient" as per the image show opposite.  Though I'd be careful about using this feature unless you have an agreement with the person that this is an acceptable way to manage email correspondence between you.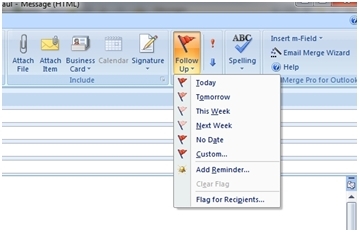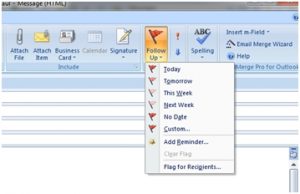 Once you have selected a "Reminder Flag" for an email you are about to send, you will get a reminder on the exact day and time you selected.  Additionally, in Outlook 2007 and 2010, this reminder will now appear in your "To Do Bar" as a To Do item, but that is a subject for another day.
I use the Follow Up Flags feature a lot on emails I send out as a neat follow up system for outgoing emails. It has saved my bacon many a time! It means I no longer have to worry about forgetting to follow up on an email I have sent requesting action.
So improve your productivity and stop trying to remember all these requests in your head. Use the technology available to help you.
In this Blog Post, I have focused on using Outlook Follow Up Flags, but similar features are available in Lotus Notes, Apple and even Group-Wise I believe, so I encourage you to experiment and see if you can make Follow Up Flags work for you to improve your productivity.
Geoff Prior
Lingford Consulting – The Productivity Specialists