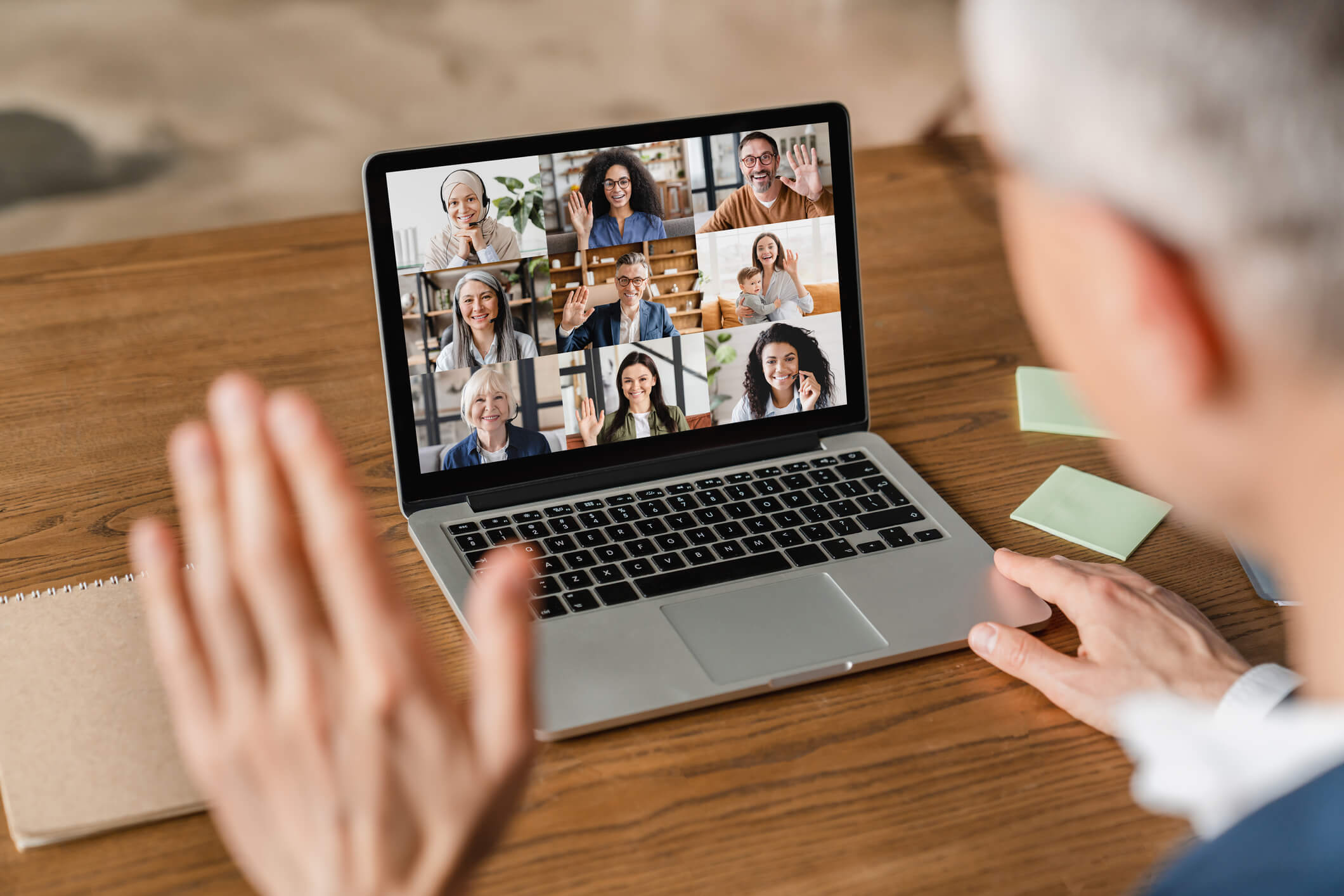 28 Mar 2023

Remove Add Online Meetings default to your Outlook Meetings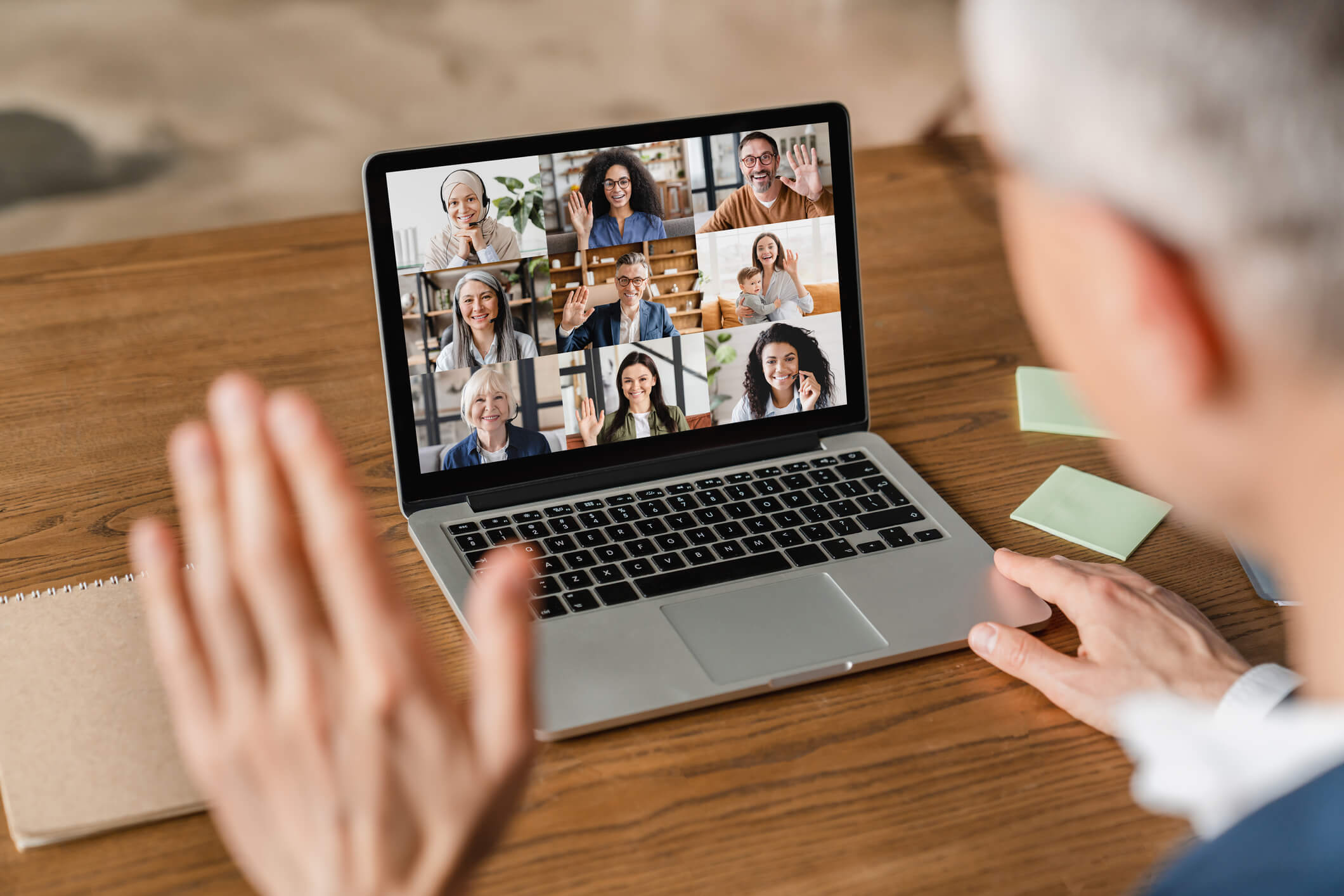 Remove Add Online Meetings as a default to my Outlook Meetings
Have you noticed that all of the meeting invites you send or maybe receive in Microsoft Outlook now have a Microsoft Teams meeting link included automatically by default?
In this short article, I am going to show you how to remove the "Add Online Meetings" that may be on all your Outlook Meetings by default.
This was something that Microsoft included as a default option fairly recently. And whilst I think it has some benefit in a hybrid work environment, I am finding that it is quite confusing and even somewhat annoying. Let me explain.
I recently received an invitation via Outlook for what I believed to be an in-person meeting with a client that involved some considerable travel on my behalf. However, I noticed the invitation also included a link to a Microsoft Teams meeting. As I had previously been in discussion with the client about doing a component of their work online, I wondered if I'd misunderstood how the meeting would take place. Thankfully I thought I'd better check, and she confirmed that it was, in fact, a face-to-face meeting and no online.
Realising what had happened, I showed my client how to disable the Add Online Meetings default feature in Microsoft Outlook, for which she was very grateful. It wasn't the first time she'd experienced confusion because of it, and I know she's not the only one.
Here's what to do if you'd like to turn off the default creation of a Teams Meeting with every new meeting ivite in Outlook you send:
Step 1
In Outlook, go to File > Options as shown below: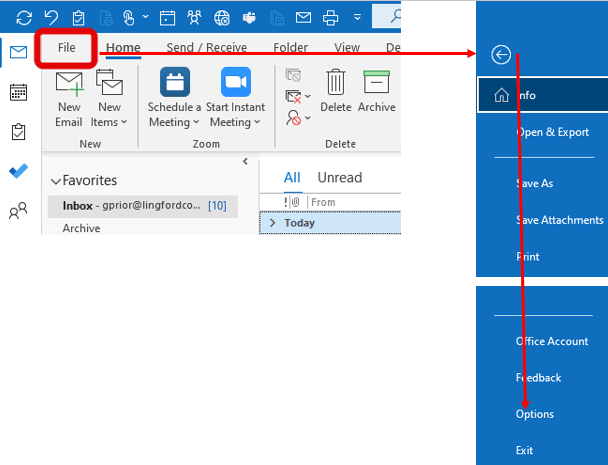 Step 2
Next choose Calendar > Calendar Options and select Add Meeting Provider as shown below: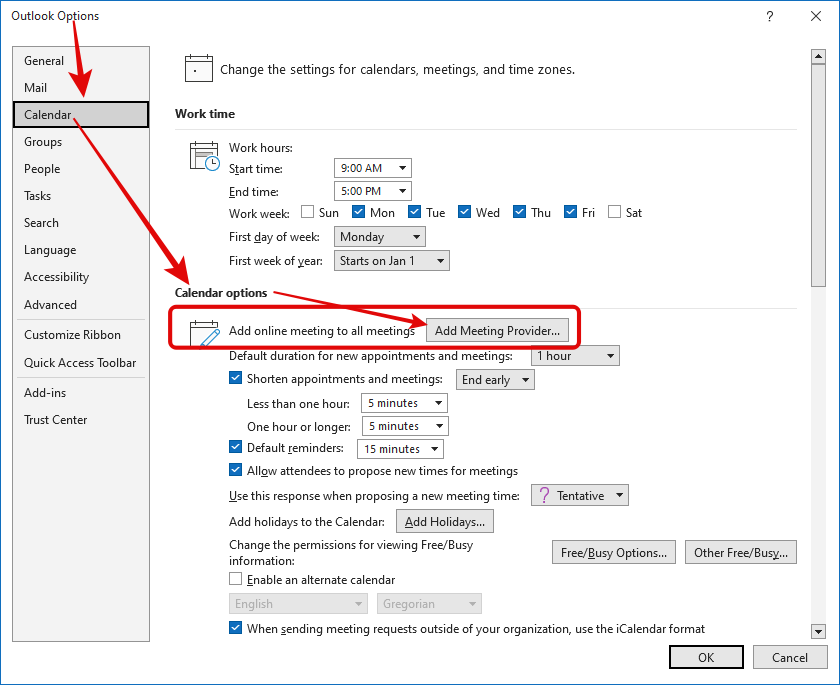 Step 3
Now uncheck the 'Add online meeting to all meetings' option, as shown below.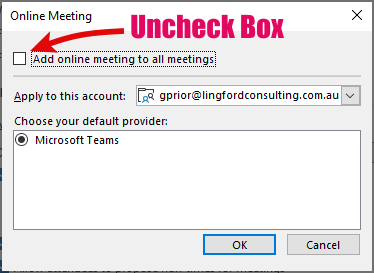 (By the way, you might notice while you're in here that, depending on the setup in your organisation, you can choose an alternative default provider for online meetings. Though of course Microsoft Teams is the first choice in Outlook of course! But I digress.)
Having unchecked the 'Add online meeting…' box, click OK > OK to return to the Outlook view you were in.
And that's it. The next time you create a meeting invite, it will not automatically insert add an online meeting, probably a Microsoft Teams meeting link.
You can choose to include the online option if you need to, either by clicking the "New Teams Meeting' button in the Home Calendar Ribbon, or selecting 'Teams Meeting' at the top of the new meeting form when you create a new meeting.
I hope you found this useful. If it has been, pop a note in the comments below and thanks for reading!
Interested in how to use Microsoft Teams and Outlook together more effectively, check out our Digital Productivity Tools training here.
Geoff Prior – Lingford Consulting, March 2023
Workload & Email Management Trainer & Coach and MBTI Facilitator