Productivity Workshop Wodonga
Practical time management tips and strategies to improve your productivity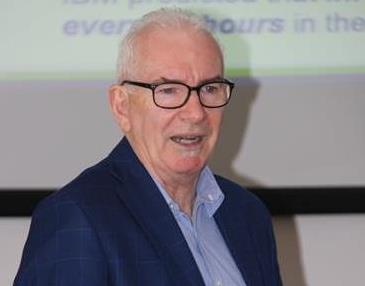 Our Productivity Workshop Wodonga offers a fantastic opportunity to learn some new skills from one of Australia's top productivity experts…based right here in Albury Wodonga.
When: Monday February 17, 2020 – 9.00am – 4.00pm
Where: The Cube Cafe Wodonga. 118 Hovell St Wodonga, Vic 3690
Cost: $450 GST Inc
Register online: Productivity Workshop Registration
Traditionally, this type of training is called time management training, however we prefer personal productivity training. We take the view that we are responsible for our productivity, whether working alone or with others. Hence personal productivity training to us, invokes more of a personal sense of responsibility than does the traditional time management term.
In our Productivity Workshop Wodonga, we lead people through a process of discovering their own productivity and time management short-comings. We provide people with very practical strategies they can put in place immediately to improve their personal productivity.
Bring Your Laptop
Many organisations are undergoing a rapid digital transformation which is truly changing the way people work. In this workshop, we show people how to fully utilise the technology they have been provided. We demonstrate how Microsoft Outlook can be used to better manage emails and your workload. Technology has certainly had an impact on us at work, we show you how to manage it better. 
More information and detail on the course content can be found here – Productivity Workshop
Our Productivity Training provides people with the tools and strategies they need to be more productive and effective at work. For many people, this has been a life changing workshop.
Recent Feedback
Fantastic training….very engaging and informative.
The whole team would benefit from this!
Better content than I expected or hoped for. Very relevant and enjoyable.
Attended this training last year and this years training was great as well. Thanks Geoff….awesome work!
Thank you…. information was relevant and informative.
Very interesting and valuable.
See other productivity training programs we offer.
Other dates this year:
17 February 2020
15 June 2020
28 September 2020